Today marks the first full day of Autumn. The Fall Equinox. There is nothing better than the flavors of fall. Pumpkins, Apples, Spices, the list goes on. I took four classic fall recipes and gave them a delicious and unique twist! Perfect for your fall celebrations;
Apple Crisp is by far my favorite fall recipe. My love for desserts in jars is serious (see;
Blueberry Crumble in a Jar
and
Rainbow Cake in a Jar
), and this Apple Crisp is no exception. I adore the apple rosette detail I made on the surface and the vanilla bean ice cream served in a lid is the perfect addition. View my exclusive
recipe here
!
Apple Cider is my favorite fall drink. Albeit time consuming, making cider is pretty easy and so rewarding. Your entire house will smell incredible. Serve in a carved out apple with a cinnamon stick stirrer or heated up in a jar with a dollop of vanilla ice cream for an apple cider float. View my
recipe and serving suggestions here
!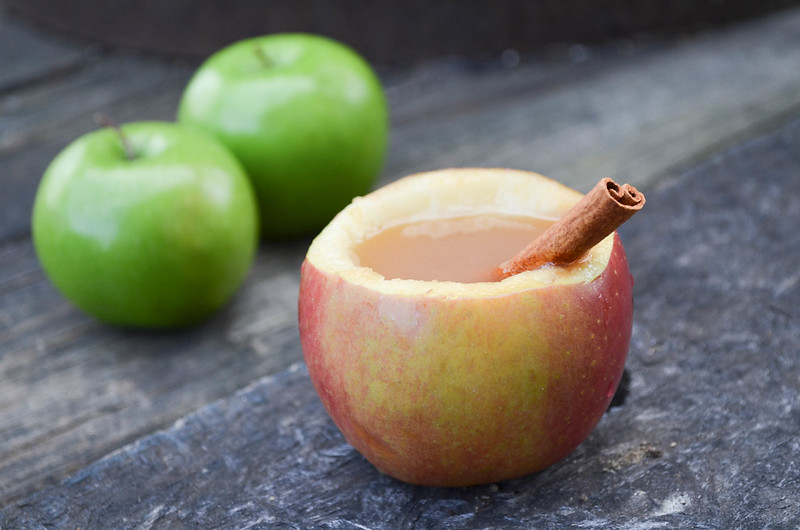 Bread, fruit, and cheese is the perfect combination. And who doesn't love apple pie? Apple pie has got the bread and fruit going for it, throw in some cheese and this pie is unbeatable. View my unique
recipe here
!
I love pumpkin pie and I love cinnamon rolls. This recipe combines the best of both. Warm soft whole wheat cinnamon rolls filled with a real pumpkin filling seasoned to taste like your favorite pie and drizzled with spiced cream cheese frosting. These are a healthy, seasonal, and delicious alternative to canned cinnamon rolls! View my exclusive
recipe here
!
My favorite thing about these recipes is that they were either completely created by myself (the apple crisp and the cinnamon rolls) or adapted but majorly updated (apple pie and apple cider), definitely love when I create a recipe myself that I adore!
Happy Autumnal Equinox!